The Wild continued piling up points on Thursday night in Nashville, beating the Perds by a score of 5-2. Here are some highlights of key plays. Please share with us any thoughts or observations you may have on any of these plays in our comments section.Jonas Brodin snaps the Wild's 0-18 power play skid with this first period goal: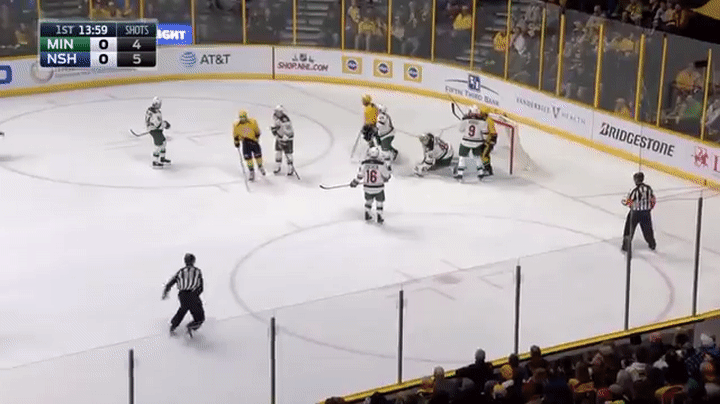 Great screen by Nino Niederreiter: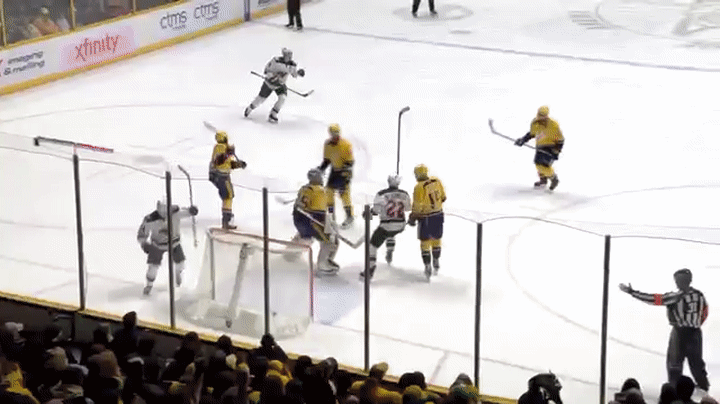 Charlie Coyle rebound goal makes it 2-0 Minnesota: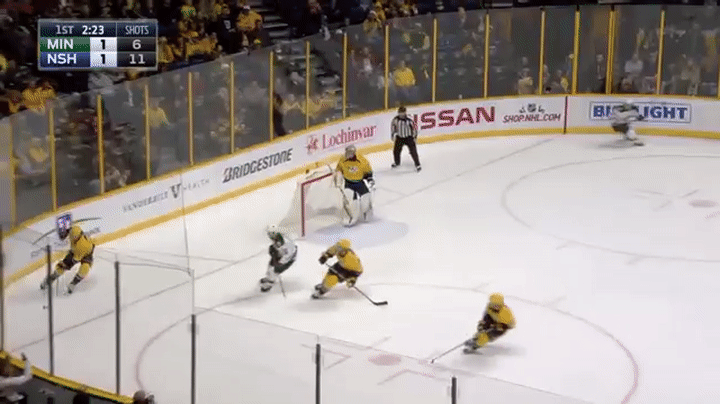 Eric Staal's first of two goals on the evening: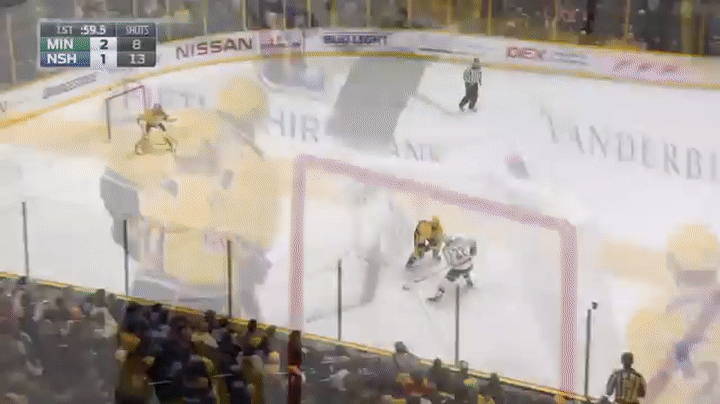 Ice-level look at Staal's first goal: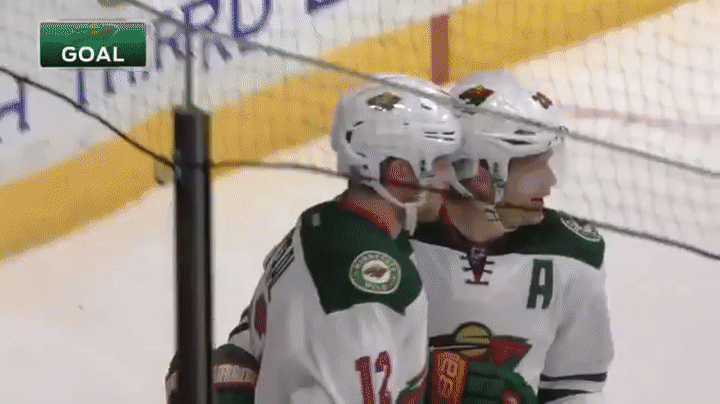 Duby Denies Ribeiro: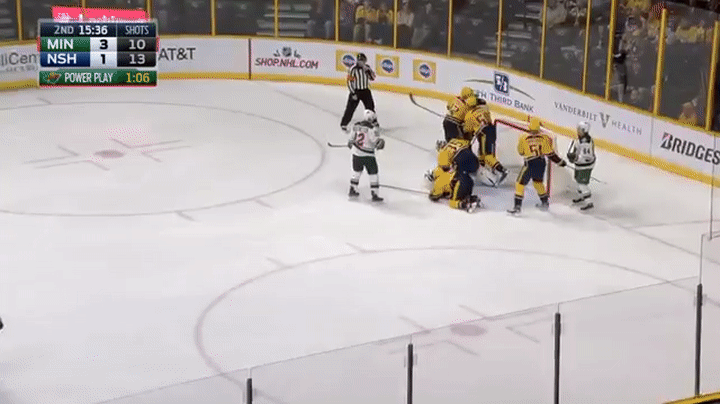 Duby Jobs Johansen: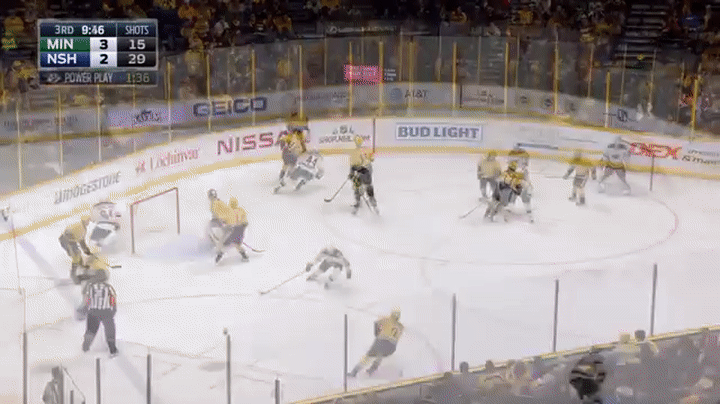 Waffleboarded!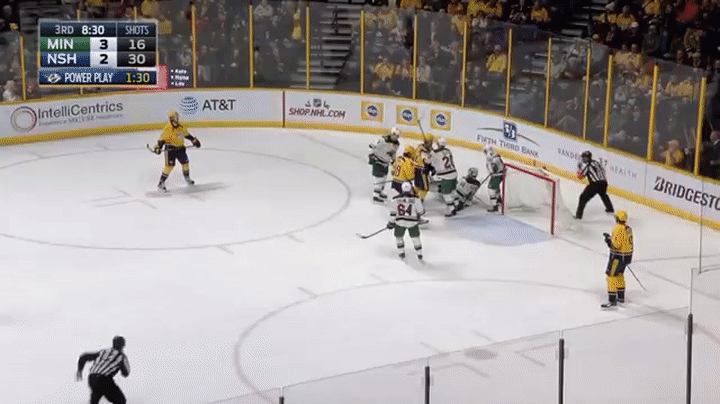 Click here to view the article